Dry Ground Powder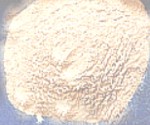 Dry Ground Mica Powder is processed in Pulverizing Machine up to 150 Mesh. This is mainly used
60 Mesh: It provides protective coating & improves dielectric, mechanical & electrical properties in wires and cables, Increases heat and chemical resistance in plastic or cement pipelines. It provides antismog & reduces cracking due to low expansion shrinkage & heat and chemical resistant properties in adhesives, plastic & rubber.
100 Mesh: Acts well as flux for high corona resistance in welding electrodes. It adds decorative finish, glittering effect and luster in texture paints, ceiling tiles.
Wet Ground Powder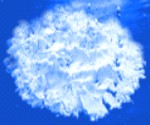 Wet Ground Mica powder is processed in a ball chaser mill machine in which mica is subjected to grinding with water for several days. After grinding cycle is complete, they are dried and passed through a particle separator machine and sieved/classified. The main uses are:
100 Mesh: For architectural effects in texture paints, improved physical properties in ceiling tiles and increase weather proofing in paints.
200 Mesh: Due to high lubricating properties anti abrasion properties is used as mold release and decorative finish for Air Bags, tyre lubricants etc.
325 Mesh: Efficient Extender in Paint Pigments, Exterior paints aphid infestation control, fillers in plastic & hard rubber, glittering effect in cosmetic & automotive paints.